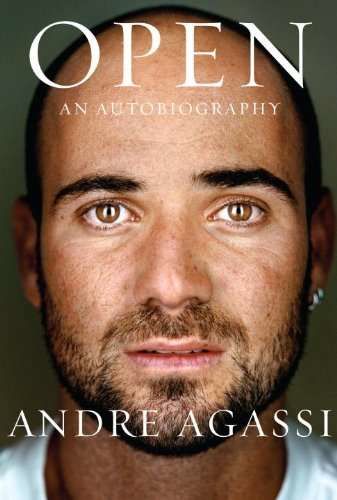 I recently completed reading Eight-time Grand Slam winner Andre Agassi's highly publicized autobiography with some of those shocking revelations about recreational drug use and lying to tennis authorities about it.
Frankly, I was disappointed.
Although I have great respect for Agassi's on-court accomplishments and skills, his magnificent work for charity and the sport, and his commentator's insights into the game, I have diminished respect for some of his off-court actions over the years. And to some degree what he has admitted to in his book, and in follow-up interviews, leaves an unpleasant cloud over the sport, coming from a player with his stellar record – a record which to some extent has also been tainted.
Others have commented about how we as a society should probably not idolize sports stars. Indeed, I could not agree more that flaws, faults and failings of top stars should not be swept under the rug; rather, sports heroes have to be "called" on them, when necessary. They are, of course, only human like the rest of us, and at times need both compassion and help. Yet, we can still admire and exalt their on-court heroics without putting them on a pedestal and excusing their inexcusable actions.
In the book, Agassi comes across as a confused, lonely and depressed figure, driven to tennis by a hard-charging father, and equally demanding coaches. He, of course, grew to hate it. He turned to recreational drug use, it appears, in response to deepening depression.
Recreational drug use of a substance such as crystal meth, known as highly addictive, is not an acceptable option for depression, in my book. Agassi was wrong for taking that road, and should properly be "called" on it. The World Anti-Doping authorities and tennis federation also call it a banned substance, and he got away with it by using it and then by lying about it. Yes, we should be very compassionate, but that does not mean sweep it under the rug.
The proper option for people with clinical or other depression is get professional help.
Well, enough said.
As for the book itself, it essentially consists of 388 pages of first person "stream of consciousness" writing. The Chapters do not have descriptive headings, and there is no Table of Contents, no Index and no footnotes. There is no collection of color photos on photo paper in the book, as many other books offer such as Pete Sampras's book A Champion's Mind.
In fact, there is not really much analysis of the game and sport of tennis. Maddeningly little, in my view.
I was hoping for many more insights and analysis of the game and sport of tennis, including topics such as tennis's growth, development and future, instruction and advice for young and up-and-coming players, and inside scoop into the pro game, and so on..A person with the caliber of his experience and accomplishments could have offered much more in that vein…
A lot of the "revealing" parts of the book seemed to consist of gripes and complaints about people in different parts of Agassi's life: Brooke Shields, Nick Bollettieri, Illie Nastase, Jimmy Connors. He did not have very nice things to say about these folks… He even goes out of his way to call Pete Sampras a cheap tipper at a restaurant. Page 346.
He uses profanity and four-letter words a lot in the book.
He basically agrees in calling Connors a certain part of the rear of a human's digestive anatomy (begins with "A".) Page 121.
And a lot of the self-discovery and personal journey he describes in the book, while quite sincere, reveals in my opinion a confused, lonely and depressed person, though with great professional accomplishments, who needed help.
And the biggest letdown of all for tennis fans: his admission that for many years he hated tennis with a dark and secret passion. Page 3.
In conclusion, the bottom line for me: It's an interesting read, but fell short of my expectations. The book – and the player too.
Gary Bala
Timeless Tennis: A Blog