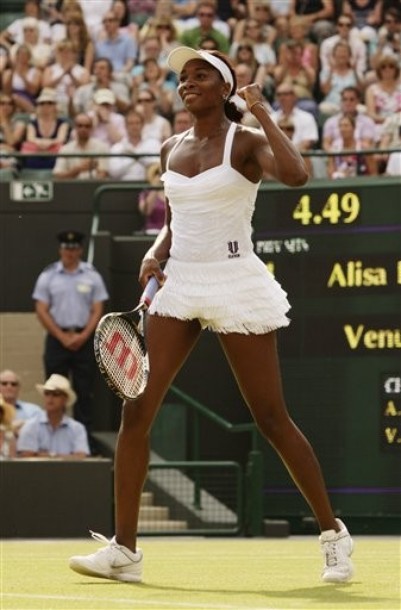 Five-time Wimbledon champion, and current World No. 2, Venus Williams, advanced to the 4th round of Wimbledon 2010 without really being challenged.
Her victims have been , 6-3, 6-2, Ekaterina Makarova, 6-0, 6-4, Alisa Kleybanova, 6-4, 6-2.
Venus' next opponent will be No. 92 ranked Jarmila Groth.
Venus has had a rather easy draw. Looking ahead if she wins her next two matches, she could face Jelena Jankovic, Kim Clijsters, or Justine Henin in the semifinals.