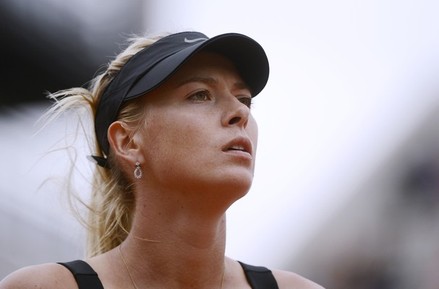 Maria Sharapova of Russia made quick work of Ayumi Morita of Japan 6-1, 6-1 in round two of the 2012 French Open.
Maria was hitting winners almost at will. The match lasted just an hour, with games sometimes lasting only a minute. Through two rounds of play, a determined Sharapova has hit 40 winners compared to just one for her opponents.
Maria's serve, which has been a trouble-spot for her in previous French Opens, was very solid in this match as she lost just eight points on her serve to gain her 7th straight win.
The match was postponed a day due to darkness by the marathon contest between American John Isner and Frenchman Paul-Henri Mathieu.
The French Open is the only Grand Slam title Maria does not hold. She has won each of the other Grand Slams once, the last coming at the Australian Open in 2008. Later that year, a shoulder injury followed by surgery took her out of two Grand Slams. She has been slowly working her way back, and looks to be in top form again.
The two games Maria lost in this match are the only two games she has lost through two rounds, having served up a double-bagel to Alexandra Cadantu of Romania in round one.
Maria, the No. 2 seed, will now face No. 28 seed, Peng Shuai of China in round three.