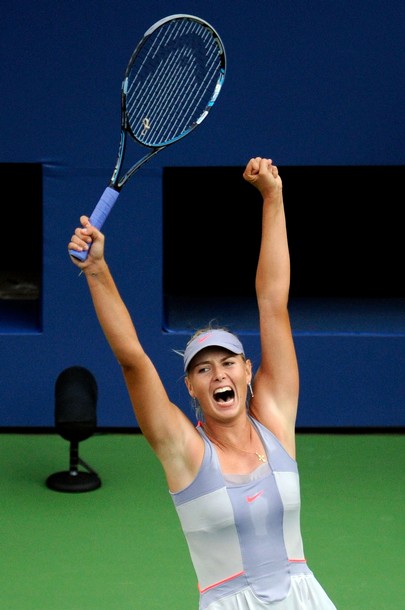 No. 4 seed, Maria Sharapova, survived a scare in the first round of the U.S. Open, narrowly defeating 19-year-old Heather Watson of England, 3-6, 7-5, 6-3.
Sharapova, who won the U.S. Open in 2006, needed 2 hours, 34 minutes to beat the British teenager, who is ranked No. 104 in the world. Watson was making her U..S. Open debut.
Sharapova had to overcome 58 unforced errors and eight double faults to bring her 2011 record to 12-0 in 3-set matches.
After the match, Sharapova said, "No doubt that was one of the toughest first-round matches I've had. To be honest, it was quite expected. For me it was just a matter of trying to be consistent and winning not just one or two but three points in a row."
Meanwhile, Watson had this to say: "Maria's a fighter. She's never going to give up. That's what makes her a champion. That's why she's won this tournament before."
Sharapova will next face 24-year-old No. 84 Anastasiya Yakimova of Belarus. Sharapova won their only previous meeting in the 2009 French Open in a 3-setter.