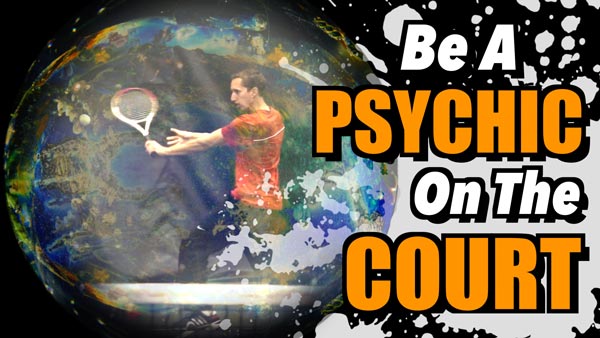 What's the quickest way to gain an advantage over your opponents? By reading their mind!
What do I mean by that?
A lot of players don't realize it, but it's actually possible to "read" your opponent and know exactly
where they are going to hit the next shot.
When you know this, it's a lot easier for you to be in perfect position to take control. As you anticipate
what they're going to do, you can instantly switch from reactive mode to proactive mode.
You'll know exactly when to get the jump on your opponent's lack of balance. Anticipation is such a critical element
that has been overlooked by many tennis players.
The quicker you learn this, the quicker you're able to always be in the right place at the right time, ready with the right shot.
If you want to learn how to develop your "Psychic Powers" and Anticipate Your Opponent's Shots, then you can click right here for a special training that you can dive into and implement on the court TODAY.
CLICK HERE to check it out.