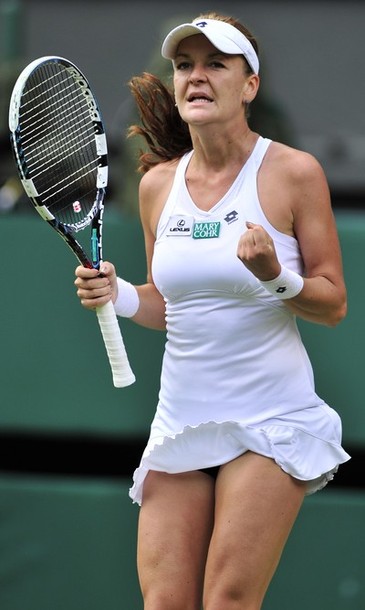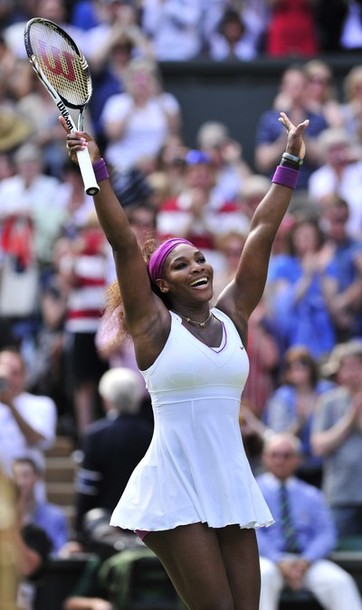 The 2012 Wimbledon Championships final will match up a first-time Grand Slam finalist, No. 3 seed Agnieszka Radwanska of Poland against 4-time Wimbledon champion, No. 6 seed Serena Williams of the U.S.A.
Serena brings tons of experience to the match, while Agnieszka is the first-ever male or female from Poland to reach a Grand Slam semifinal or final. In fact, Agnieszka was the only player at Wimbledon in the Top 15 never to reach a Grand Slam semifinal. But her lack of experience certainly didn't show on the court today.
In reaching the final, Agnieszka played No. 8 seed, Angelique Kerber of Germany, winning in straight sets 6-3, 6-4. She had a slow start, getting broken early and falling behind 3-1, but she regrouped quickly, winning five games in a row to take the first set. She then got the lone break of the second set and held the rest of the way to close it out. The 23-year-old hit just six unforced errors during the match.
Meanwhile, Serena faced No. 2 seed, Victoria Azarenka of Belarus, downing the former No. 1 by the score of 6-3, 7-6(6). She backed up an outstanding performance with a personal-record 24 aces with zero double faults.
Serena seems to lift her game against the toughest of opponents – she has now won her last eight matches against Top 2 players in straight sets. And with this win she moves into her 18th Grand Slam final, going 13-4 in her first 17.
Serena is 2-0 against Agnieszka, winning their last matchup on grass at the Wimbledon quarterfinals in 2008. If Serena serves anywhere close to the way she did today, Agnieszka will have to bring her A++ game to have any chance at all.