Ever wonder what the greatest players of all time are thinking out there in the heat of battle?
Every once in a while we gain some priceless insight into their thought process, mindset, and problem solving which is exactly what today and tomorrow's message will do for you.
Put into practice what you learn and I guarantee more success and happiness on the court.
Let's dive right in!
This past March was I was fortunate enough to watch the men's semifinal matches at the BNP Paribas open from a few rows behind the middle of the baseline.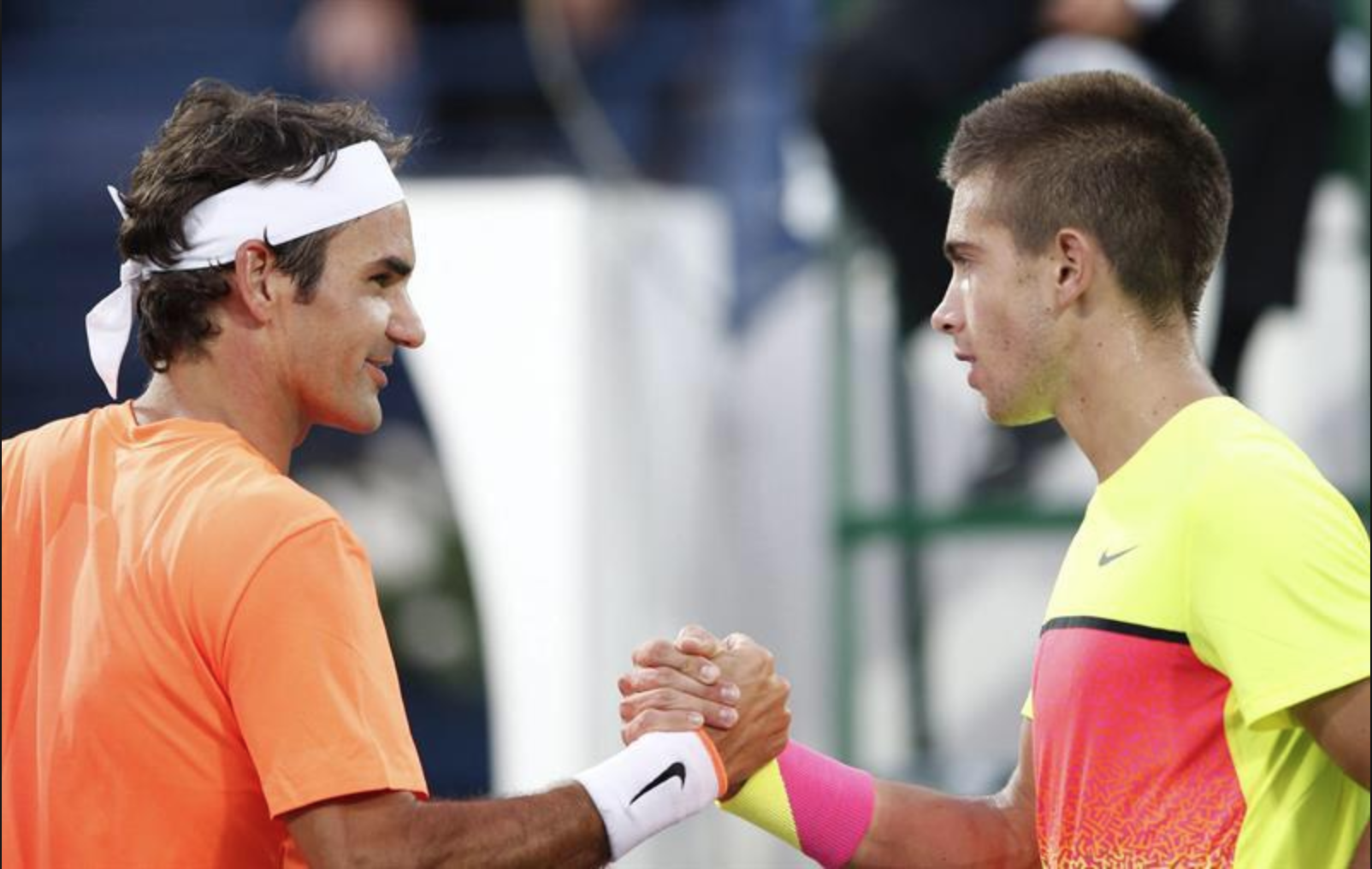 Federer played Borna Coric which under normal circumstances you'd assume would be a walk over…
…but not that day.
After a few pretty routine looking games to start the match Roger fell into a funk.
He started missing shots.
EASY shots.
Shots that even I would expect to make (lol) 9 times out of 10.
You'd think that after a few of those Roger would magically go back to being "Roger" but he kept missing over and over, and Coric was playing big in response.
The first set went to Borna, and Roger was down a break in the second when all of a sudden everything changed.
Roger slowed down his swing speed.
His intensity dropped.
He started hitting everything right to the middle of the court…
From my seat the shift was dramatic, so I can only imagine what it felt like for Coric.
Long story short Roger got back into the second set, won it, and then took the third set as well in a scrappy dog fight.
Brad Gilbert welcomed Federer out onto the court to share his thoughts on the match and in a few quick minutes I heard a lifetime's worth of tennis wisdom.
I've broken it down into four lessons and today we'll take a look at two of them.
Each will start with a direct quote from Roger:
===================
Lesson 1: "I needed to fight a little bit to try to just keep the ball in play and maybe not try to go and do too much shot making."
Pause for just a second and consider who's making that statement…
One of the greatest shot makers of all time in our sport.
Nobody has more highlight reels on the internet than Roger Federer, and yet even he has matches where it's a "fight" to "try to just keep the ball in play".
Granted, he's facing another world class player who's doing everything in his power to make Roger uncomfortable, but that's what your opponents are doing to you as well!
Here in the office Kevin likes to say "there's no such thing as an easy tennis shot" and I completely agree.
The base of your tennis skills pyramid needs to be accuracy and consistency.
It's the most fundamental skill in the game.
Without it you'll always have huge ups and downs, and on this particular day Roger had to fall back on it to have any chance of winning.
The next time you find yourself playing worse than you'd like it's critical to throttle back at least a little.
Give yourself some more margin over the net and more space inside the lines.
Otherwise you'll likely go down with the ship in no time…
===================
Lesson 2: "It was tough for me to accept and move on with it and say 'ok I'm just happy to stay in the game, happy to stay in the rally.'"
Consider being in Roger's shoes for a moment…
He's more aware than anybody else what incredible heights he's capable of.
Over and over he's produced borderline unbelievable performances which have resulted in more achievement than just about anybody else on the planet (*ahem* Serena *ahem*)….
And yet on this particular day he was restricted to going half speed and aiming for the middle of the court.
If HE has to occasionally fall back to that level of tactic how much more frequently should we??
And yet I know from personal experience that I get so caught up with this ideal picture of myself in my head…
I know what I CAN make so I tend to keep going for it over and over even if my timing (or one of the million other variables at play) happens to be off on any given day.
Can you relate?
Settling for less than your potential can be tough, even for Roger, but its critical if you want to raise your win percentage.
===================
If any of this is an eye opener for you then you won't want to miss tomorrow's message!
Brad Gilbert asked Roger some great questions and I'll never forget the answers.
Until then, shoot me a quick reply and let me know what resonated most with you.
Thanks for reading and enjoy the rest of your day.
Yours Truly,
-Ian