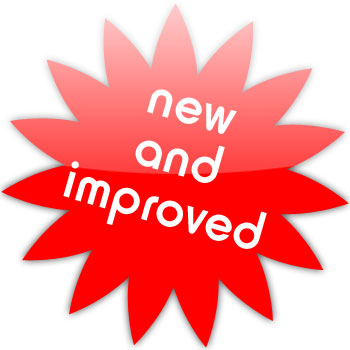 The last couple of months have been very exciting if you follow the equipment of the top pros! Since the Aussie Open we have seen the number 3 player in the world switch racquets, the top American player get an updated frame, and in a couple of weeks we'll see the great British hope get a new technology.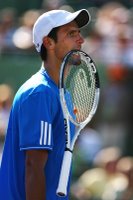 Let's start with Novak Djokovic's all new Head YOUTEK Speed Pro. This is an all new frame for Head, and features YOUTEK technology powered by d30. Essentially what the YOUTEK and d30 technology does is change its stiffness for fast or slow swings, making your power shots more powerful, and your touch shots more uh… touchier?
Anyway, the Speed Pro is a 12 ounce, 98 square inch beast, but it feels less cumbersome than other similar weighted frames. In my opinion it is a well rounded frame. When you want to hit through the ball the frame follows along eagerly, and you can also downshift to a drop shot with nice feel and touch. A lot of people have compared this frame to the classic Head Tour 280, but I don't think that is has nearly as much flex as the old blue monster. Either way I think that this frame is worth a demo for 4.0 all court players and above.
Somewhat lost in the shadow of the Speed introduction is Andy Murray's new stick the YOUTEK

Radical. Sharing the same technology as the Speed frame, the newest generation of Head's best selling Radical line will be premiering during the grass court season. I have had very little court time with this frame, but my thoughts are that it is a new Radical, with a new technology, anbd if you are a Radical user you should like it. It seems like the bechmark for new Radicals in terms of playability is the Ti.Radical, and in my opinion this one falls short of that, but it might be the best Radical in a long time.
As always the YOUTEK Radical will come in three variations, Mid Plus, Oversize, and Tour version which Andy Murray will be playing with. The Tour version will be the heviest of the three, have a more open string pattern, and will come with a leather grip.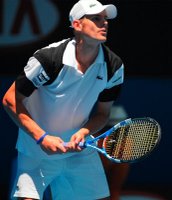 The final new frame we will talk about is the new updated Babolat Pure Drive GT. GT stands for Graphite and Tungsten, and that is the big change for the new series. Essentially this is a stability technology, not a huge change from the Pure Drive w/ Cortex, but in my opinion, a welcome one. The new Pure Drive has a much more solid feel to it, is a lot less "pingy", and does not feel as hollow as it's predecessor. I have really enjoyed the new update. The paint job is a lot less busy, and while the Cortex system is still present, it doesn't look as glued on as the old model. Pure Drive fans should really like this update because it reminds me of the original Pure Drive. In fact I think I will be switching to this frame in the very near future.
Of course there is a new GT version of the Pure DRive Roddick as well. I will stick with the above review… Just add abount an ounce of extra weight. Both the standard and Roddick models also come in extended plus versions.
So if you are a 4.0 and up player, and looking for a new frame, you should give these frames a demo. If you don't quite reach that 4.0 level though, rest easy… The new Head Speed racquets come in a Lite version, and in my opinion the star of the series the Speed Mid Plus. But we'll save that for another day!
Jeremy Plumley is a certified Master Racquet Technician (MRT) by the United States Racquet Stringers Association, a designation that is only given to service professionals who demonstrate superior technical competence and product knowledge in racquet sports. In addition he is also a certified teaching professional at one of the most prestigious country clubs in the United States, where he also is the pro shop manager for racquets, shoes and accessories. His knowledge of tennis equipment and teaching background give him the ability to recommend the proper equipment for the type of player he is working with.